Aaron Slevkoff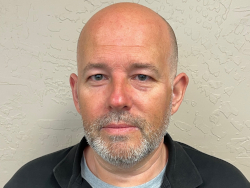 Aaron has been in the crop insurance business since 1995. He is licensed for over 10 years and with Valley Wide Ag Insurance since 2004. Previous to Valley Wide Ag, he has worked as crop insurance claims adjuster and marketing representative for Great American Insurance Co. Aaron's has a breadth of knowledge in all types of crop insurance including MPCI policies and named peril polices.
While Aaron is away from the office, he enjoys spending time with his two children and his wife Manya.
Last Updated Thursday, June 08, 2023 - 08:59 AM.