Agribusiness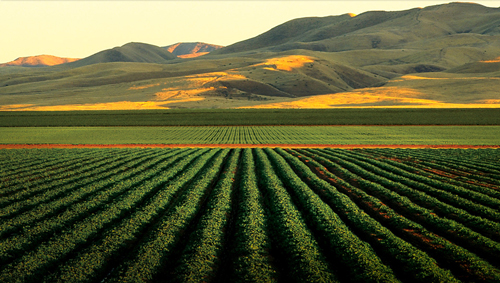 Whether you're a local grower or a large cultivator, we understand the value of insuring your greatest asset. At Valley Wide Ag, we're dedicated to providing the agricultural coverage and services you need to keep your farm or ranch protected – so you can focus on maintaining a smooth operation.
We know that you work hard as a farmer, and we are committed to helping you keep your farm and everything on it insured. Our insurance specialists are sensitive to your individual needs and will work with you to find a policy that properly suits your farm or ranch.
Designing a specific policy with us gives you the coverage options in the
following areas:
Crop Insurance
Crop Insurance
Truck Farms
Tree Farms
Nurseries
Orchards & Vineyards
Packing Houses
Cold Storage Facilities
Custom Harvesting
Land Leveling
Farm Labor Contractors
Ag Transport
Grain & Seed Dealers
Ag Processors
Fertilizer Companies
Premier Agribusiness Service Team
Valley Wide Ag's exclusive "Premier Agribusiness Service Team" responds to the unique insurance needs of today's farm and ranch owners. Our "Premier Agribusiness Service Team" is designed to protect your most valuable assets and way of life. We offer a full line of agribusiness insurance: property and liability, crop protection, workers compensation, health, and business continuation.
The entities we work with include: growers, packers, shippers, processors, dairy, and stockman. Our valued clients have come to expect excellent service from our dedicated agribusiness agents, underwriters, risk control specialists and claim handlers.
The Right Protection
We know how much time goes into your farm and ranch so we have simplified the insurance proposal process. We have found many businesses are under-insured and over-paying for their protection; sometimes both. With our proposal process we are better able to accurately identify your insurance needs. Our business protection profiling process leads to informed underwriting and often results in a lower premium and/or more coverage
When We're Needed Most
Unfortunately claims occur and when they do we are there for you with our in-house claims management service. We will be involved with your claim from the beginning saving you and your staff time and helping reduce the stress in resolving the claim.
Avoiding Losses First
Our Premier offer includes a free compliance and safety review. We provide, at no charge a third party safety check specialist who will inspect your facility for safety and perform an OSHA compliance review. Our business partner will also review your Injury, Illness and Prevention Program to help you understand your level of compliance and safety preparedness. The best way to reduce insurance expenses is to avoid the loss. With our exclusive safety check you will be provided valuable updates you need to know.
Getting Started
Switching agencies has never been easier. Your Premier Agribusiness Service Team is ready to meet you at your location to get started on a coverage review and competitive bid. We have designed a simplified review checklist that will help you prepare for our meeting and minimize your time involved in the process. In the amount of time it takes to have lunch we can get to know your business and collect documents. Leave the rest to us. We look forward to helping you meet your insurance needs.
Meeting Checklist
Current policy including all declaration pages, endorsements, exclusions and premiums
Prior carrier information for the previous 4 policy periods including carrier names and policy numbers
Current driver list
Current vehicle list
Current equipment schedule
Current location schedule
For a free quote, please call our Fresno Office at 559-437-1800.
Last Updated Thursday, December 07, 2023 - 12:44 PM.