Ron J. LaBarbera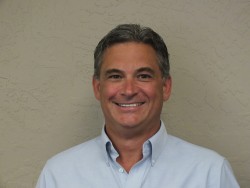 Insurance licensed since 1993, Ron is a Consultant to the Agency. He represents his clients with a full line of property and liability coverage. Ron helps businesses with workers compensation, business continuation and family legacy planning. He holds a Bachelor of Science in Business Administration from California Lutheran University.
Helping businesses and individuals find solutions for their insurance and insurance benefits has been Ron's focus for over twenty years. His belief in providing a high level of customer service is his guiding principle. He has helped build the specialty ag team at Valley Wide Ag with high quality individuals who have many years of experience in all aspects of California Agriculture related insurance.
Away from the office Ron enjoys spending time with his three daughters and his wife Nina.
Last Updated Monday, June 05, 2023 - 07:00 PM.